The FL1000 Floor Level Palletizer

The FL1000 floor level palletizer provides a compact footprint and optimal price for lower speed applications.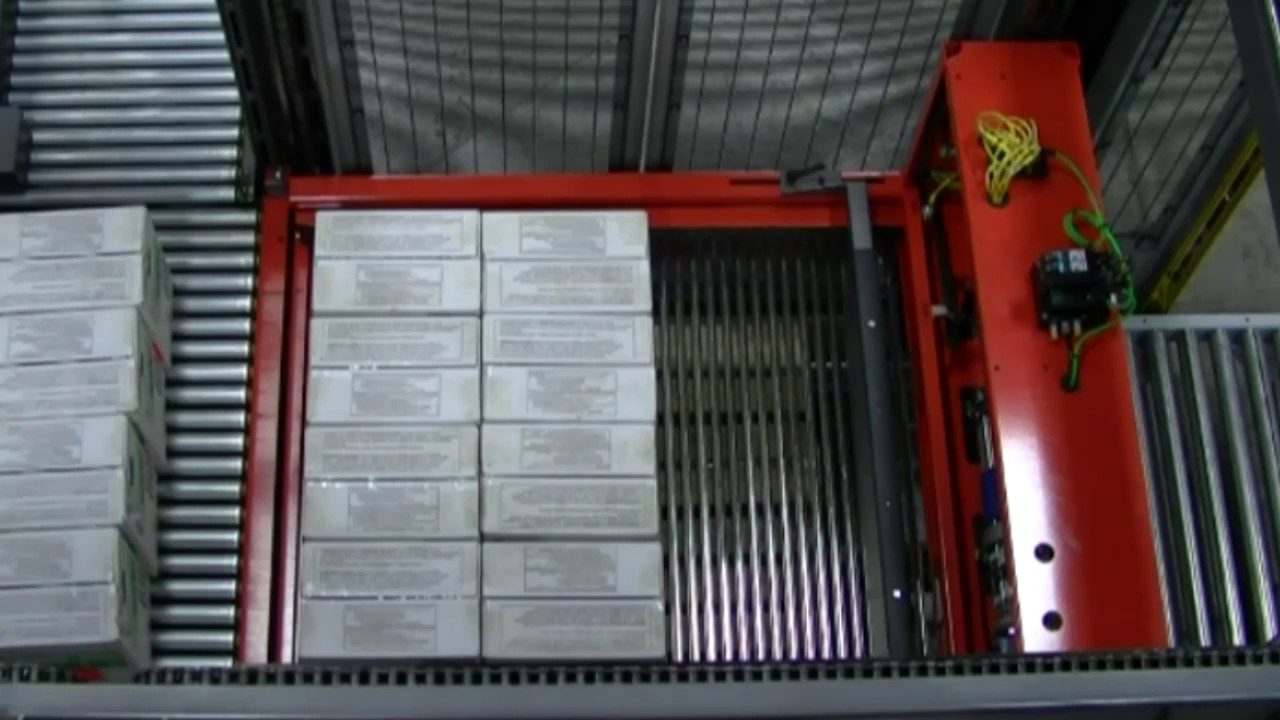 FL1000 Montage
FL1000 stacking a variety of cases sizes and weights.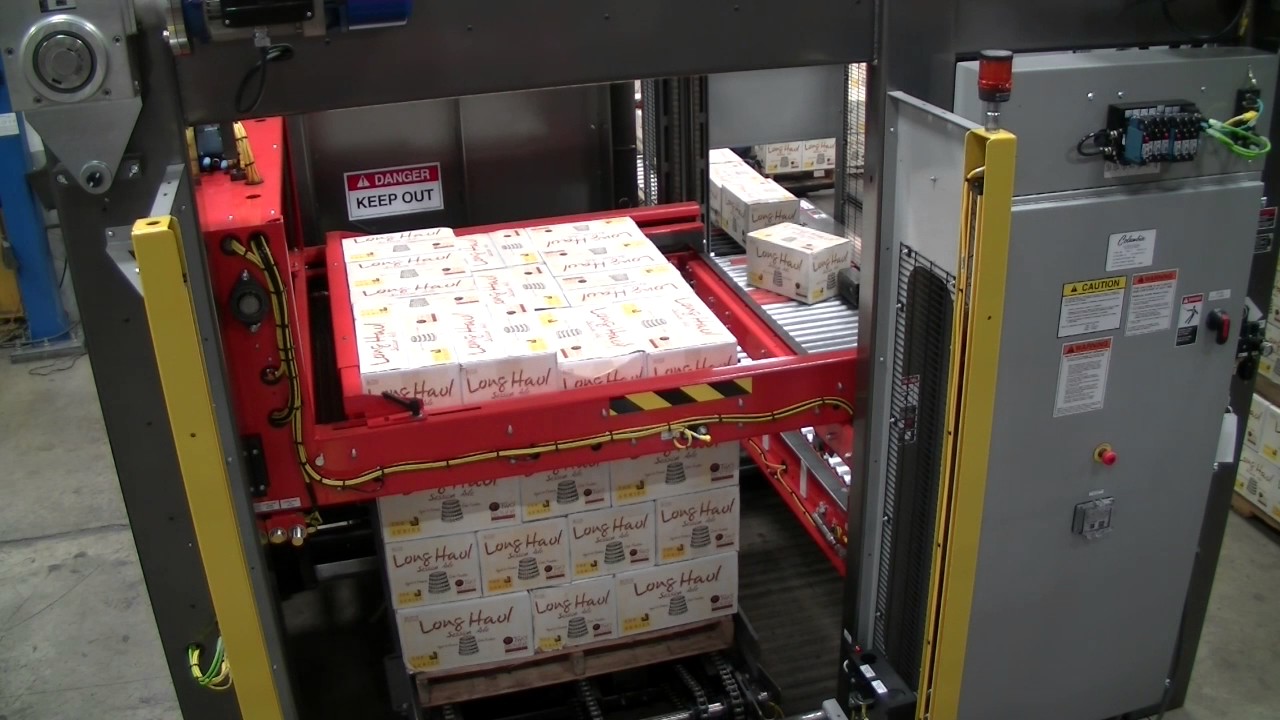 FL1000 Stacking Cases of Beer
Columbia's FL1000 Floor Level Palletizer stacking cases of beer.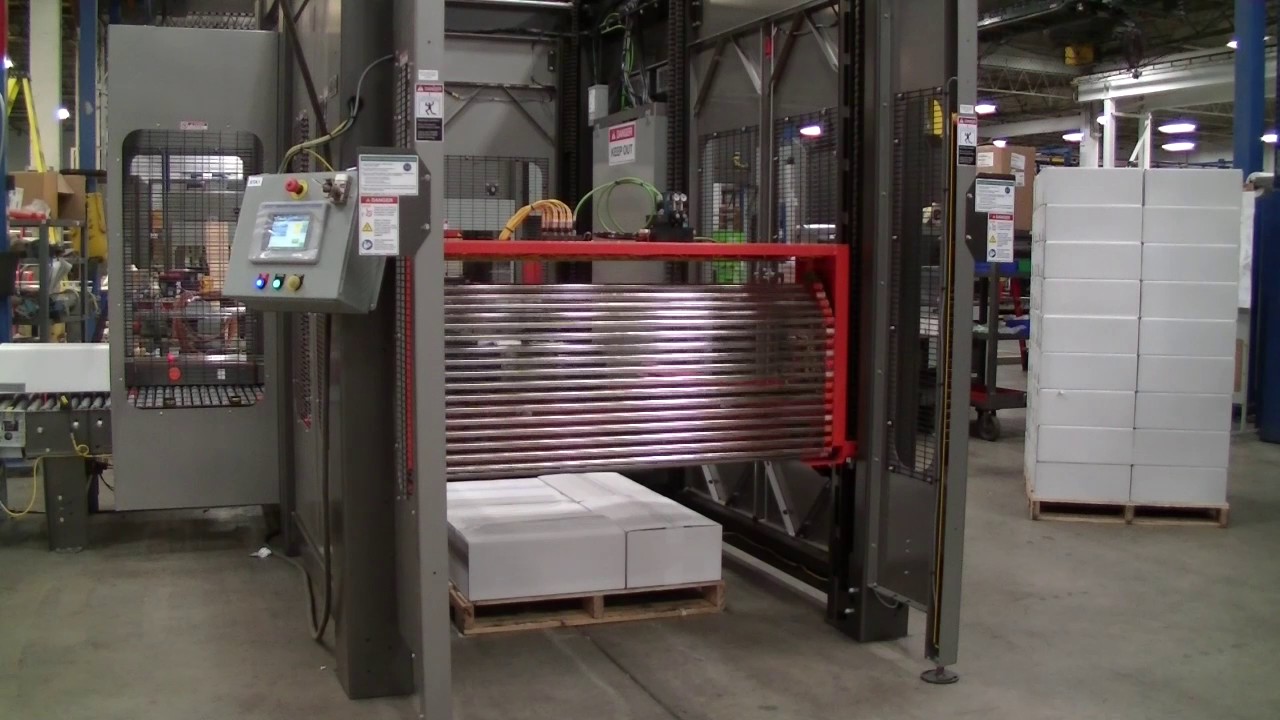 Manual Pallet Placement
Columbia's FL1000 Floor Level Palletizer operating with manual pallet placement.
Economical. Compact Footprint. Easy to Operate.

FL1000 floor level palletizer is available as a semi-automatic or fully automatic palletizer. With a heavy-duty formed and welded frame, 80-pitch hoist chain, Category 3 safety system and Product Manager software, it's built to last and easy to operate.
Flexible Solutions, Reliable Performance.

Columbia's floor level palletizers are available in countless layout possibilities and provide consistent performance from one to over 100 cases per minute.
What Is A Floor Level Palletizer Machine?
Floor level palletizer machines have an infeed entry level of approximately 36" and a typical pallet discharge conveyor elevation of 18". Floor level palletizers, when compared to high level palletizers, are generally lower in cost and provide easier access to the entire machine.
Free Science Of Palletizing Book


Request your free copy of The Science of Palletizing Book. The Science of Palletizing is a 72-page educational introduction to the basics of unit-load forming and is designed to familiarize you with the fundamentals of palletizing.