The FL1000SW Floor Level Palletizer

The FL1000-SW combines a rugged, heavy-duty small footprint palletizer with the added functionality of a fully integrated, industry-proven stretch wrapper.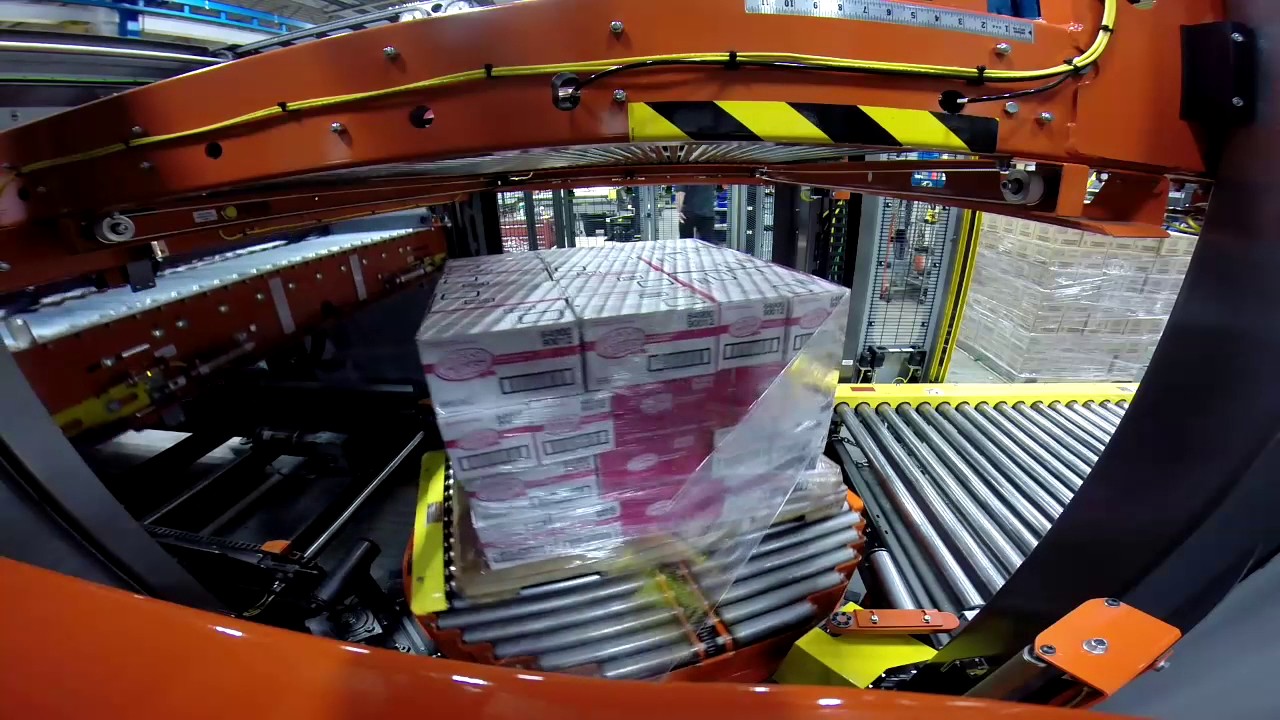 FL1000SW Montage
Columbia's FL1000SW Floor Level Palletizer stacking a variety of package types and simultaneously stretch wrapping the load.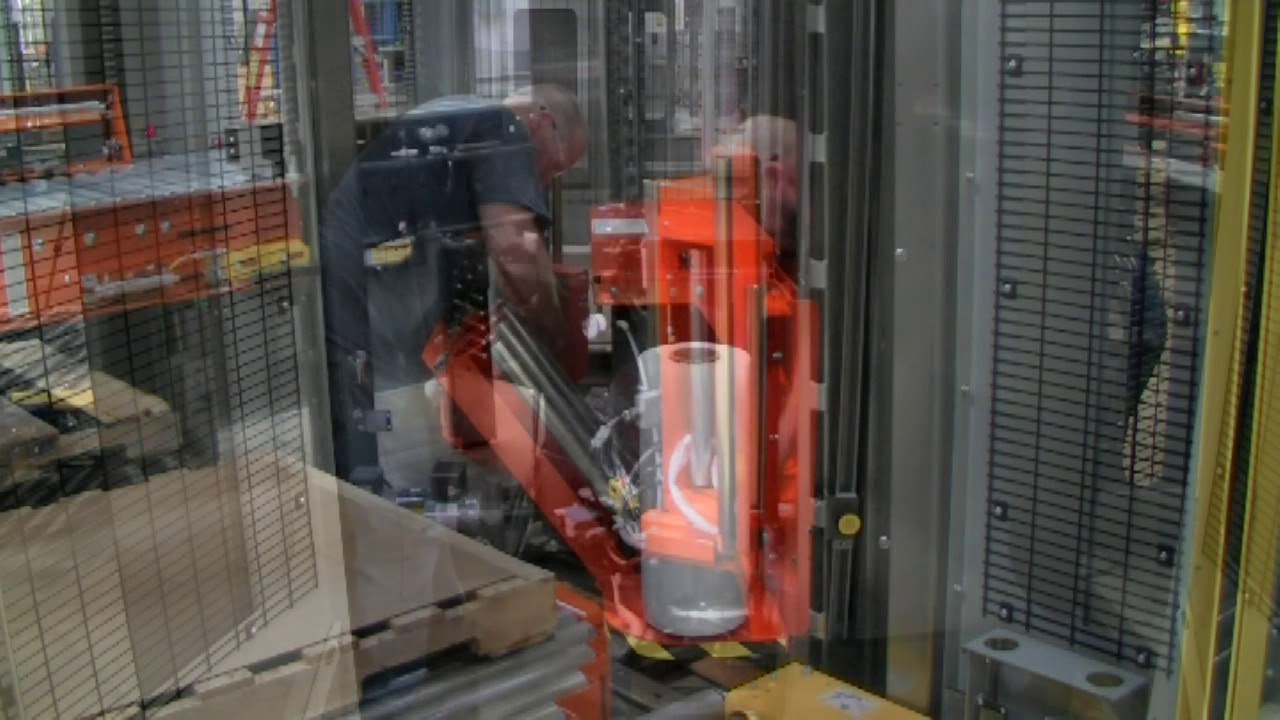 Loading Film
See how easy it is to load film into the stretch wrapper.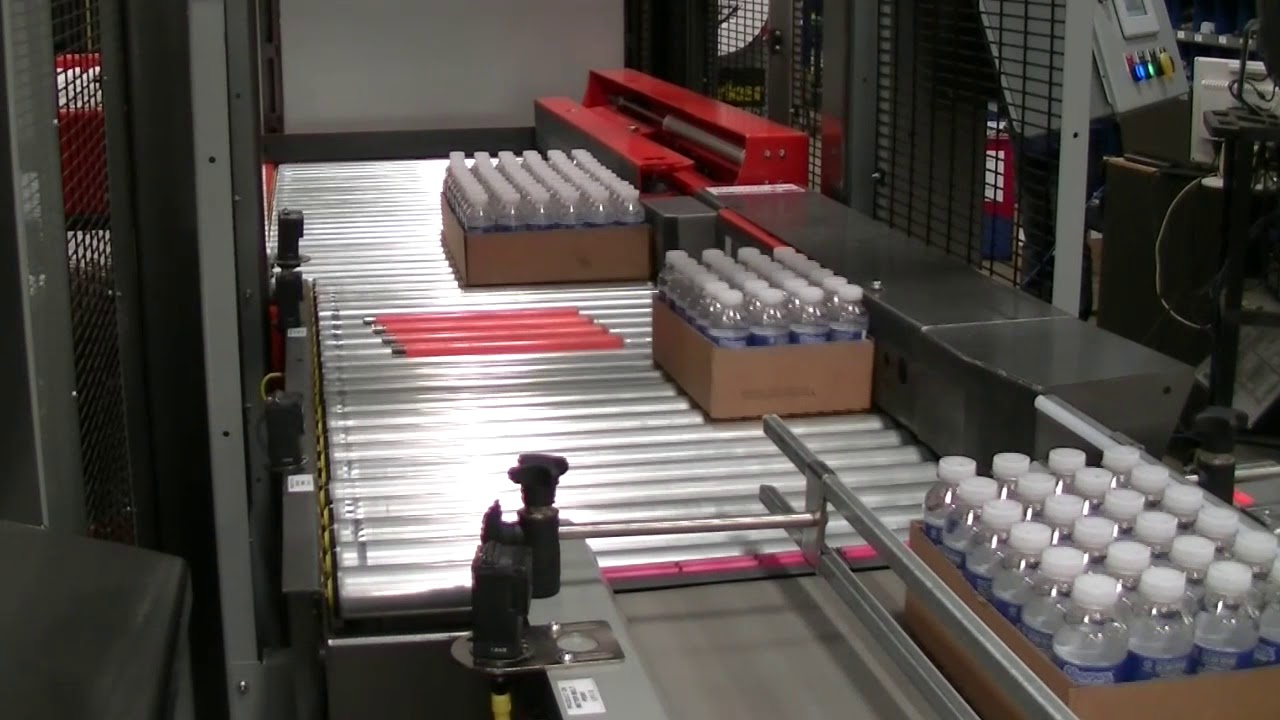 FL1000SW Bottled Water Montage
Watch the FL1000SW stack shrink bundles and trays of bottled water.
Simultaneously Stack + Wrap

FL1000-SW combines a heavy-duty small footprint palletizer with a fully integrated stretch wrapper. The FL1000-SW simultaneously stacks and stretch-wraps a variety of package types including cases, trays, shrink bundles, display packs and more.
Flexible Solutions. Reliable Performance.

Columbia's floor level palletizers are available in countless layout possibilities and provide consistent performance from one to over 100 cases per minute.
Why Choose a Conventional Palletizer?
Columbia Machine provides the most innovative and flexible palletizing solutions available. Columbia Conventional Palletizers handle virtually any package type including trays (wrapped or unwrapped), shrink-only bundles, RPCs, Totes, tab-lock cases, milk crates and so much more. With Columbia's advanced Product Manager graphic-based HMI, our conventional palletizers offer unlimited pattern-forming capabilities and zero time — zero tool changeover. As an integrated systems solutions provider and home to the broadest palletizer product line of any conventional palletizer supplier, Columbia is sure to have a solution for all of your palletizing needs.
Free Science Of Palletizing Book


Request your free copy of The Science of Palletizing Book. The Science of Palletizing is a 72-page educational introduction to the basics of unit-load forming and is designed to familiarize you with the fundamentals of palletizing.