LTS-PD-IC-OC

System includes "go from" pallet stacker, "go to" pallet dispenser, infeed conveyor and powered outfeed cart that can be fully integrated with upstream and downstream equipment such as conveyors and stretch wrappers.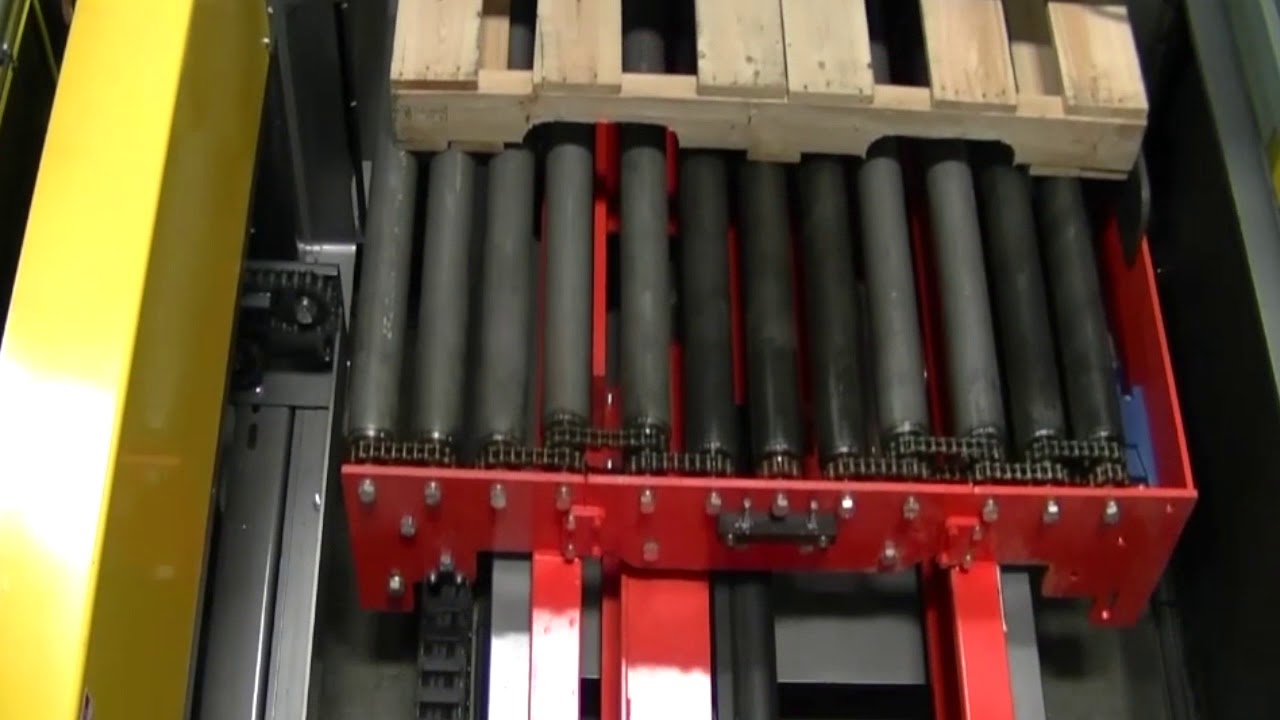 LTS Fully Automatic Transferring Super Sack
A fully automatic LTS transfers a super sack from a wood to plastic pallet.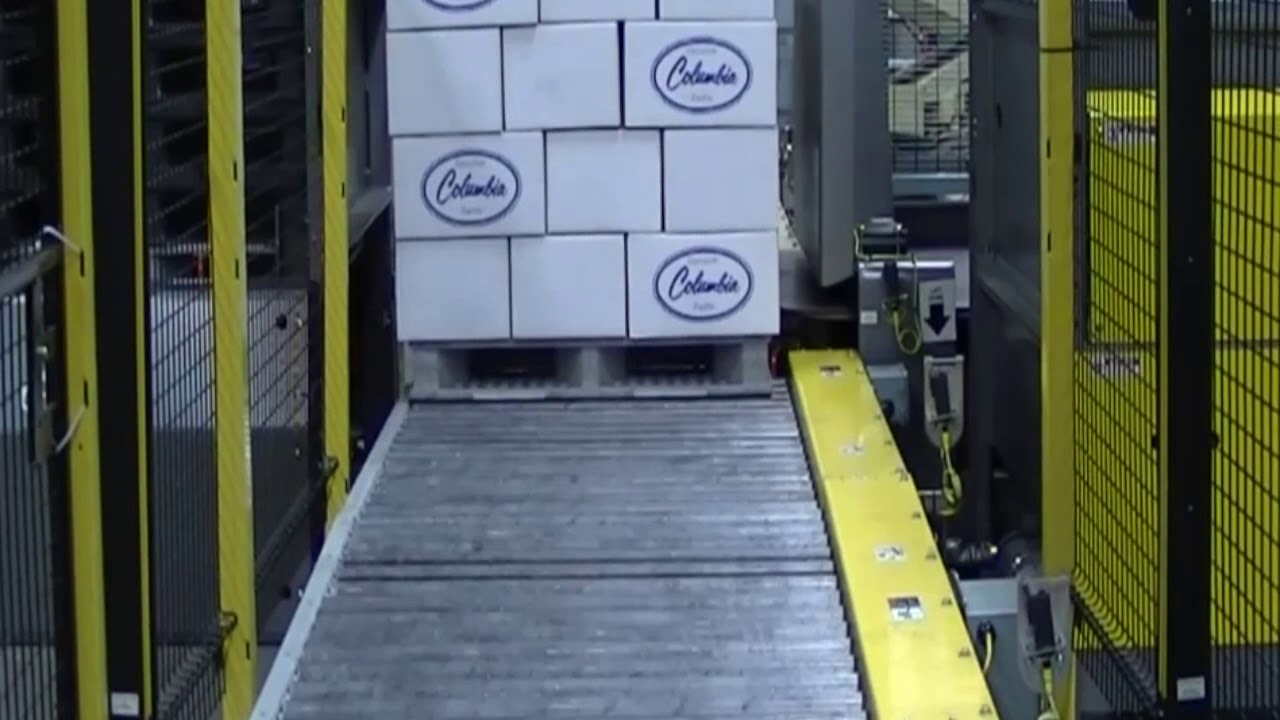 LTS Fully Automatic
The fully automatic LTS transfers cases from a wood to plastic pallet.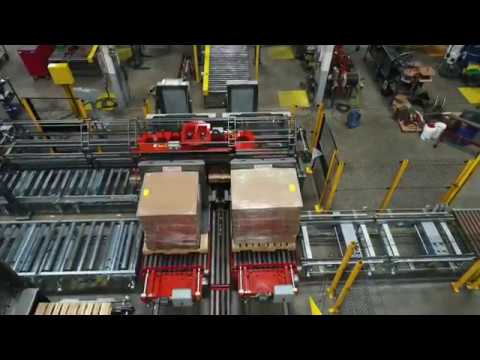 Dual LTS System
Columbia's dual load transfer system includes two load transfer stations with automatic pallet dispensers, power roller receiving decks, automatic outfeed carts, dual empty captive pallet picker, empty captive pallet upstacker, infeed conveyors and outfeed conveyors on the 703LS Pallet Dispensers.
Fully Automatic Load Transfer System

A Fully Automatic LTS unit receives loads from an infeed conveyor, transfers the load from the "go from" pallet to the "go to" pallet, stacks the "go from" pallet into an external upstacker and automatically discharges the transferred load onto an outfeed conveyor.
Safety And Efficiency Are Our Top Priorities

We design our Load Transfer Stations with safety and efficiency as our top priorities. Each of our LTS models allows the operator to stay in the forklift during machine operation, eliminating the need for manual pallet handling.
What Is A Load Transfer Station?
Load Transfer Stations are capable of transferring products that are packaged in cases, barrels, drums, bags and pails from one pallet to another including Plastic, Chep and GMA pallets in both receiving and shipping applications. Columbia's Load Transfer Stations (LTS) optimizes your facility's lift truck productivity, reduces labor and shipping costs, prevents contamination from entering production areas AND prevents injuries. Load Transfer Stations have proven to be safer & faster than load inverters.